EXPERIENCE
Our many years of production experience bring you better products and services, so you can rest assured
REPUTATION
Strict product quality inspection, giving you high-quality, high-quality products, ensuring the company's high reputation



CERTIFICATION
A series of breakthrough innovations has given our company a well-deserved global reputation












































































































































































































































Dongguan Chuang Ruixin Precision Machinery Co., Ltd., located in Dongguan City, Guangdong Province, was founded in 2019 with the goal of expanding the southwest market. Adhering to the business philosophy of 'sincere cooperation, service first', our company is committed to the design, manufacturers and sales of mechanical equipment, precision parts, tools and metal molds.
We are aiming to become a professional, efficient and honest solution provider in the area of mechanical precision parts, and build our own brand with a good reputation in the industry. Serving with advanced and precise processing equipment, a professional technical service team, and rigorous manufacturing process, we are confident that we can achieve the goal following the concept of TQM.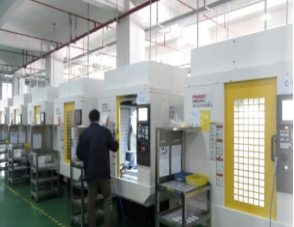 In order to adapt to the market changes and constantly adjust our company's adaptability, we have more than 26 sets of comprehensive processing capacity production equipment (parent and subsidiary companies), 26 + technicians and operators, CNC(four-axis, five axis), precision CNC lathes, milling machines, turning and milling integration and other mechanical manufacturing equipment. Cooperating with Dongguan peripheral meter processing suppliers, our company has developed quality standards of table processing, control processes and rapid response processes for customers. It effectively serves the automation equipment, mobile phone, medicine, aviation, aerospace, automobile, communication and other industries.
In the process of meeting customers' requirements constantly, we have improved the quality and process support capability with the following quality characteristics:
1. Rich experience in machining complex and special-shaped curved surfaces, especially precision matched parts;
2. Mature four axis and five axis machining experience;
3. Turn milling compound unique technology with high quality and low cost;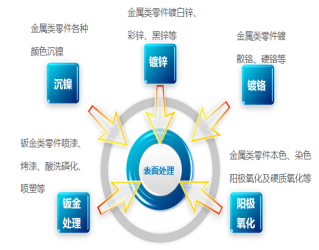 4. Fast production of all kinds of metal materials, non-metal materials and technical advantages of appearance guarantee;
5. Follow up treatment of parts and components: Anodizing of aluminum alloy, electroplating, heat treatment of stainless steel, etc.
Based on the massive amount of productions from Dongguan base, our company now has an office and sample production center in Chengdu to serve customers more efficiently. After the systematic skill training, the technical and service level of the supporting after-sales service personnel have been highly praised by users.